Events
June 14 - August 18, 2016 @ 10am
Cinemark - Rave Summer Movie Clubhouse
Ten Fun Films for Kids!!
All Showtimes at 10AM Tuesday - Thursday.
From Tuesday, June 14 - Thursday, August 18, 2016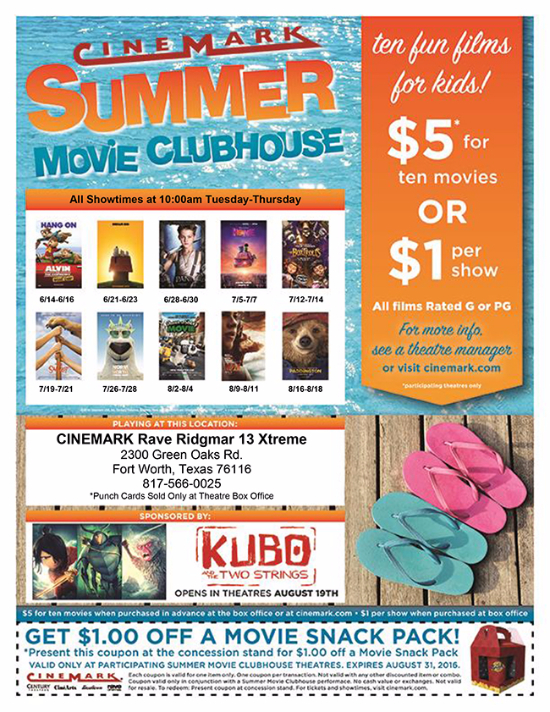 Thursday, July 7th @ 11am
July Kids Club featuring Chick-fil-A Cow Appreciation Day!
Thursday, July 7th, 2016 at 11AM

Join us for Kids Club at Ridgmar Mall sponsored by Chick-fil-A Ridgmar Mall. We will be building our cow costumes for Cow Appreciation Day®!
Please join us for crafts, activities, great giveaways and more.
Kids Club events are FREE!